Final Destination: SHE DIES TOMORROW (2020)
On the new genre buster from the director of SUN DON'T SHINE
This Afterglow newsletter is reserved for paid subscribers like you. I hope you continue to enjoy this project and thank you for your continued support! It means the world to me!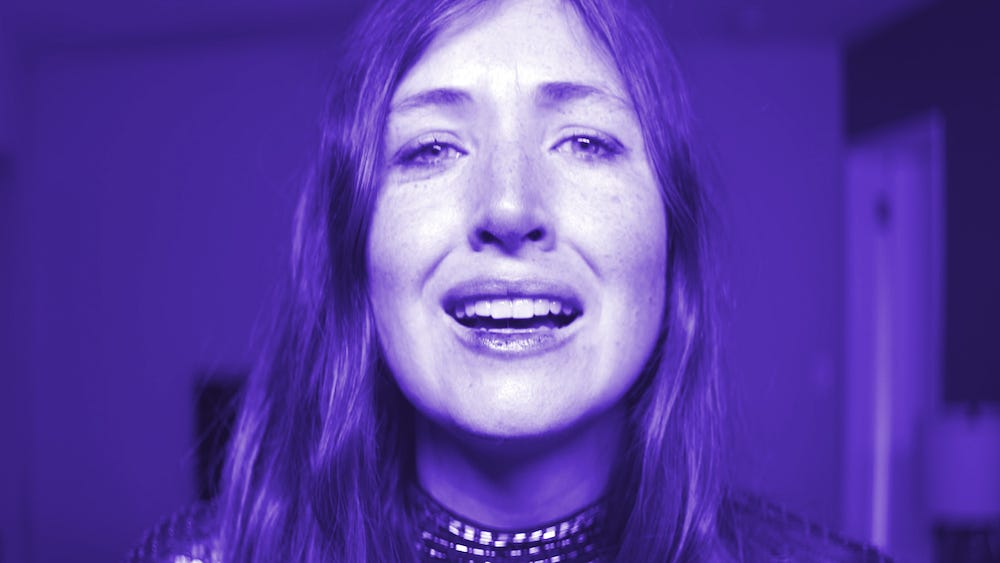 Life has an expiration date in Amy Seimetz's feature work.
Both of her films present death not as a hypothetical, but as something imminent, close, lurking, and nearly here. We're just waiting for it to finally arrive. In the meantime, the decomposition process has already begun through subtle genre subversions in film noir and psychological horror, opening up new ways of looking at familiar tropes. I wouldn't call either narrative particularly slow, but they do embody the languishing, futile feeling of being a blindfolded prisoner walking the plank.
Seimetz puts her characters through an existential meat grinder, and in doing so gives them one final opportunity to reconcile with their impending demise. In a way, all of us are constantly thinking about when death will come knocking, trying to quantify its unflinching and seamless inevitability in ways that are reassuring instead of terrifying. Everyone dies right? But in Seimetz's films, the veil of that suppressed anxiety is meticulously pulled back to reveal the cynical, even diabolic side of classic fatalism. Sure, everyone dies, but not everyone can see their death coming.
Seimetz's sweaty 2012 neo-noir debut Sun Don't Shine is a perfect example of this idea, unfolding gaps aplenty under the suffocating glow of Florida's oppressive sunlight. It's a film birthed in the mud and grime of backcountry Americana, achingly personified by indie superstars Kate Lyn Sheil and Kentucker Audley as doomed lovers who begin tearing each other apart after their half-baked plan to dump a body goes incredibly wrong. I wrote about the film for Slant Magazine long ago, but remember thinking this was the work of a major filmmaker deeply interested in how paranoia and resentment invisibly spread from person to shady person.
Eight years later, a few television shows and a lot of trauma and perspective later, Seimetz returns with another prickly film, one that is even more explicitly concerned with how people arrive at their final destinations. She Dies Tomorrow is a kinetic sophomore effort that constructs an entire elliptical hellscape out of infectious words, ideas, and emotions. And as America itself has become a Petrie dish for COIVD-19, the stirring images, hypnotic flickers, and slyly melodramatic revelations construct an even more stressful sense of death's unstoppable momentum.
Over the last decade, Sheil has become one of her generation's finest and most prolific actors, portraying a range of forlorn and dynamic female characters who are slowly succumbing to the effects of societal poisons. She reminds me of a young Julianne Moore, fearless in her consistent restlessness, determined intensity, raw vulnerability, and outright anger toward hypocrisy.
As in Sun Don't Shine, Sheil's freckled, frazzled face is the starting point for She Dies Tomorrow and its ticking doomsday clock, the vessel that allows all of the film's possibilities and enigmas to evolve out of abstract, neon beginnings.
She plays Amy, who in the opening minutes returns to her newly purchased home presumably in a Los Angeles suburb. Something's not right, and Amy proceeds to mope around for hours while repeatedly playing ominous classical music on the record player. The piece - entitled "Requiem, K.626 Lacrimosa" - was written by Moody Boys, who scored the film's original soundtrack, and it injects the film with an operatic feeling of grandiosity.
Obviously perturbed by an unknown trigger, Amy calls up her friend Jane (Jane Adams), who casually agrees to cover over in order to get out of attending her sister-in-law's birthday party. During their very brief conversation, Amy admits that she's "going to die tomorrow," a notion Jane initially shrugs off. But the seed has been planted. Later, Jane begins having the same deepening premonitions, and therein begins the daisy chain of doom that spreads from character to character throughout She Dies Tomorrow.
Seimetz's woozy head trip of a film dips in and out of consciousnesses, breaking with most linear narrative traditions to paint a depiction of collective panic unfolding through fractured individual perspectives. Each storyline may have varying degrees of detail and nuance, but the same endgame seems to be haunting them all.
While She Dies Tomorrow has indelibly creepy moments, it also revels in the absurdity of each character's helplessness to their increasingly dire situations. Jane spends nearly the entire film walking around in her pajamas and house slippers. Amy rides dune buggies in the desert because she failed to do so with her recently deceased lover played by none other than Kentucker Audley (the Seimetz Cinematic Universe has been born). Chris Messina and Katie Aselton's upper middle class married couple spend their night talking about dolphin's fucking before they become infected with whatever dark thoughts that seem to be infecting everyone.
That Seimetz is able to blend a sense of humor with the foreboding premise speaks to her empathy for her characters, each of whom experiences the trauma of their awakening in different ways. Faced with an hourglass running out of sand none of these people try to make amends or execute grand gestures of faith. They all seem more stuck than before, wandering, rambling, getting into even more complicated conversations about failed relationships or personal grudges.
She Dies Tomorrow frames these intimate, and ultimately futile exchanges with a broader sense of the shared apocalyptic implications occurring en masse offscreen. Strangely, it seems like these characters are wasting even more time. Or maybe they are truly free in that they have no more time to waste.
The critical scene that unlocks Seimetz's cryptic, sometimes insular film is the moment when Amy waxes philosophically about her hardwood floor. Once alive, "in death it becomes useful." Each of these characters may be walking dead, but their awareness of death allows them the chance to confront those feelings head-on instead of remaining willfully ignorant to their ever-present mortality.
It's hard to watch She Dies Tomorrow without considering the recent news that Seimetz suffered extensive mental and physical abuse at the hands of her ex-boyfriend, filmmaker Shane Carruth, both during their relationship and long after she ended it. The horrific news has been well documented here, so I don't want to go into the details or analyze how her trauma influenced the film.
Instead, we should consider what Seimetz's treatment of self-deterioration looks like on-screen. It does not cause a cataclysmic fissure of identity or self; instead, our last day on Earth feels like any other. We bicker and bemoan, search for meaning where there is none, and stand by for the curtain to drop. Death itself has never been the hard part. It's the waiting that kills us.
Until next time,
GHJ
——————————————————————————————————————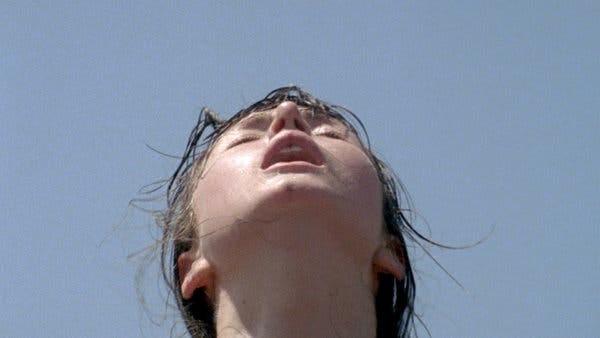 Where to Watch