Into the Unknown
The 2020 San Diego Asian Film Festival

Many of you already know that I'm Managing Director of Pacific Arts Movement, producers of the San Diego Asian Film Festival. I've been with the organization for six crazy years, and despite having weathered many a challenge over that timeframe, nothing could have prepared us for the hellaciously unpredictable knuckleball that has been 2020.
This year's program is special for many reasons, and now that the festival has gone virtual (Oct.23-31!!), most films are available to anyone with a billing zip code in the United States. Films are available for rental now, so check out the full slate here.
Being in charge of festival operations and our education programs doesn't give me the opportunity to have a hand in choosing the films (that massive undertaking belongs to my colleagues, Artistic Director Brian Hu, Program Manager Christina Ree and the squad of dedicated programmers who spend the entire year ironing out the festival lineup). But that doesn't mean I can't write about them!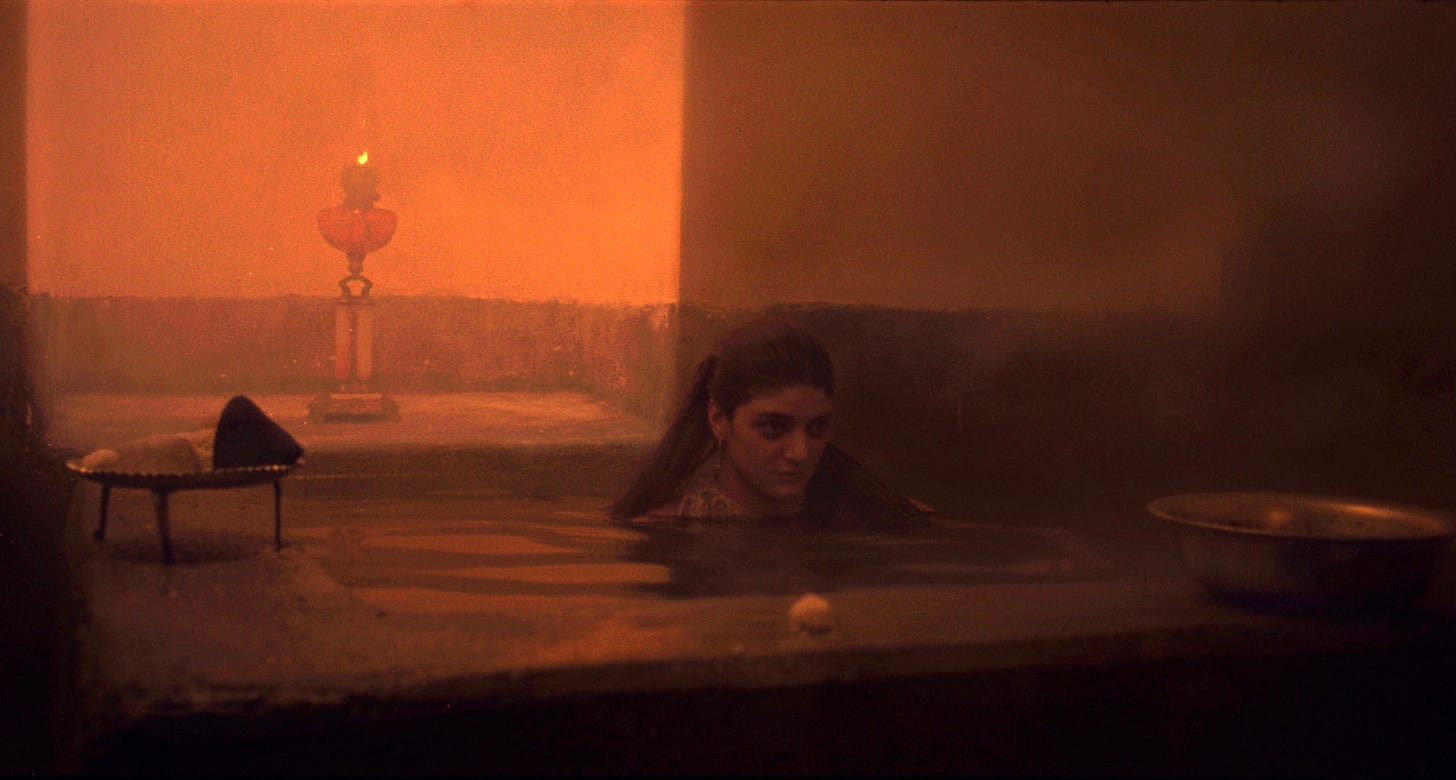 And I've done just that over at The Film Stage. Starting with some highly recommended titles, there's the beautiful restoration of The Chess Game of the Wind (1976), an unclassifiable Iranian film long thought lost to the world after it virtually disappeared from circulation during the 1979 Islamic Revolution. Here's a excerpt from my review -
- The Chess Game of the Wind is a shining example of how familiar genres and tones can meld together to form something that feels brand new. It carries with it the violent urgency of impending change, but also the stagnate rot of class division, gender inequality, and corruption.
Full review. Purchase tickets to The Chess Game of the Wind here!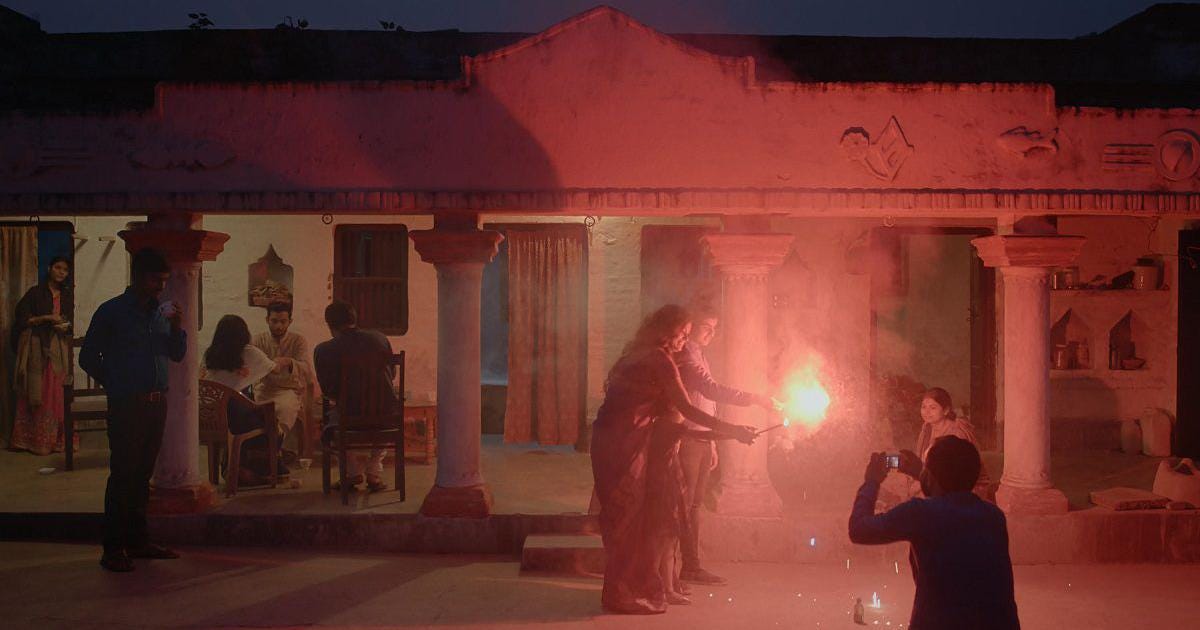 Equally great is Gamak Ghar, a quietly devastating Indian film that creates a profound emotional imprint on the viewer. Here's the opening from the Film Stage piece.
Traditions don't disappear overnight. They slip away slowly over decades, as elders die off and younger generations experience shifts in priority, social norms, and cultural pride. Few films have been able to capture this kind of ebb and flow like Achal Mishra's Gamak Ghar, a quietly beautiful drama primarily set in the rural compound where one Indian clan gathers for major life events. Split into three separate chapters that take place years apart, the film shows a graceful appreciation for the small decisions and compromises that eventually add up to profound change inside a family dynamic.
Full review. Purchase tickets for Gamak Ghar here!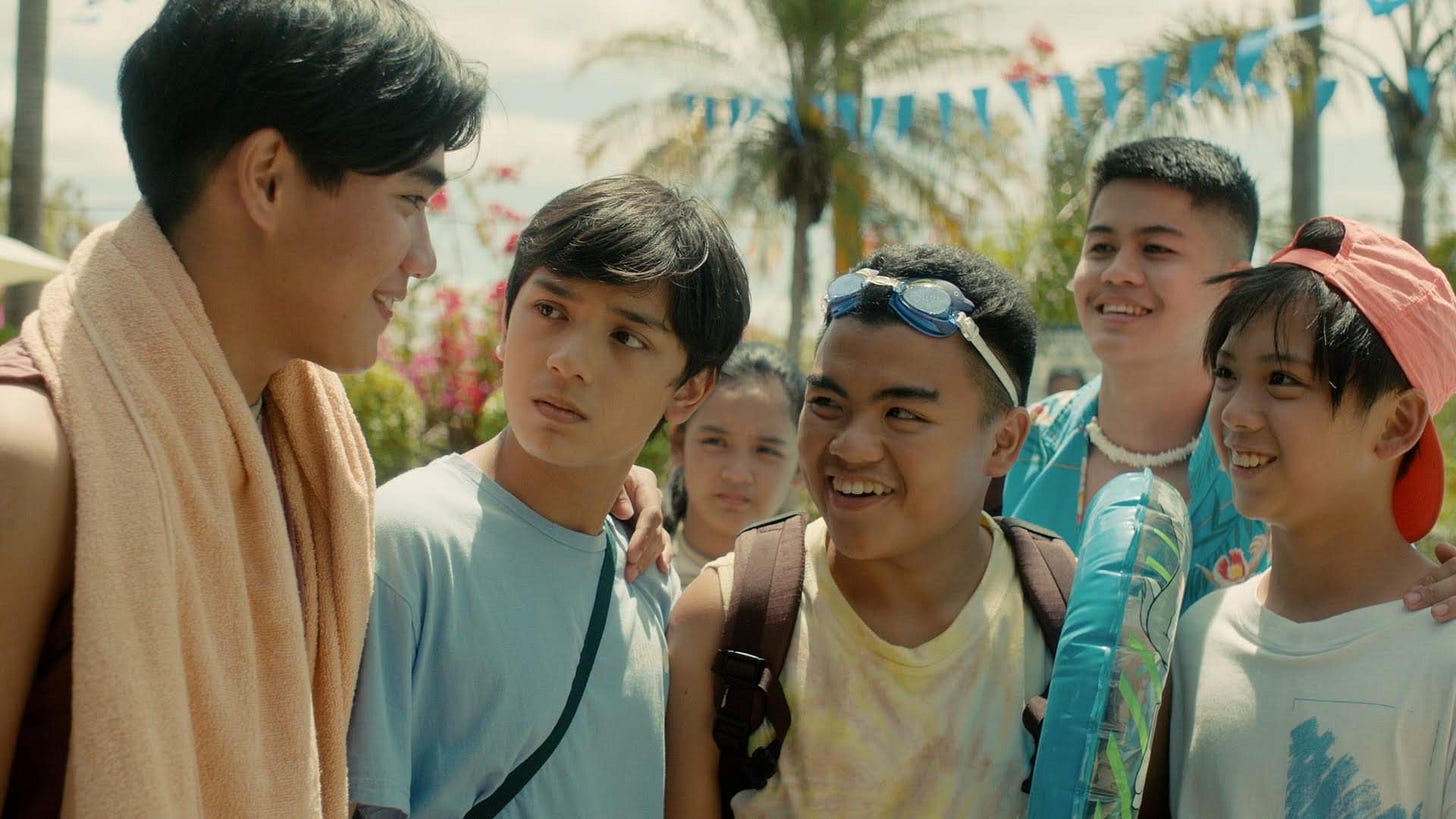 I'm less high on Death of Nintendo (2020), a Filipino coming-of-age story that features worthy lead performances from its child actor stars and some subversive storytelling devices but otherwise felt emotionally weightless to me.
Elizabeth Lo's debut feature documentary Stray is a wonderful city symphony of Istanbul told through the eyes of that city's street dog population. SDAFF has long been a champion of Lo's short films, and it's great to see her graduate to an expanded scope.
I also wrote the program notes for two excellent films: Hong Sang-soo's sly masterpiece The Woman Who Ran and Mohammad Rasoulof's bruising morality tale There is No Evil.
The SDAFF 2020 schedule also includes renowned documentaries like 76 Days, Down a Dark Stairwell, and Finding Yingying, not to mention the new films from Tsai Ming-liang and Johnnie To. We'll also be doing two drive-in screenings this weekend and their may be zombies in attendance!
Finally, here's a schedule of our Live Q&As with filmmakers that yours truly will be managing (aye!). I'm not nervous at all…
Hope you can make it out to SDAFF 2020 in some capacity!
Until next time,
GHJ
Receive all future Afterglow newsletters electronically by clicking the subscribe button. Most newsletters are free but paid subscriptions are welcome and help support future posts. Thank you!